By: Anushka Goswami
Get your cowboy boots on and play that country music on repeat because USC is bringing you the first-ever Purple Boots country concert experience on Thursday, November 24 at the Mustang Lounge. 
The University Students' Council is hosting the first country music event on campus. The event's headliner are The Reklaws, sibling duo Jenna and Stuart Walker, who hold the record for most-streamed domestic song of all Canadian country artists in 2018-2019. Opening for The Reklaws is the ever-charming Nate Haller has sold out shows at Calgary Stampede and Toronto's Bud Stage. 
Cameron Cawston, Vice President Student Support & Programming, is responsible for putting together the event. Cawston describes that it was the students at Western who inspired her to create the event, "We've been gaining feedback through surveys & student responses, and have truly seen a want for large-scale programming. We've never had a Purple Boots – so why not have an old-fashioned "throwdown" said Cameron. 
Cameron shares that bringing back in-person programming has remained her goal since she stepped into her role at the USC. 
"Overall the goal of any event is to create a welcoming environment for students to have fun, to hang out with old friends, and maybe even make some new ones. We're really trying to create a community after spending two years inside," explained Cameron. 
After two years of mainly online events, the USC is working towards building more in-person programming for students: "I feel like we can't put out events fast enough! We've seen huge engagement across the board – we sold out Taylor Swift Night, puppy AND goat yoga, and sex toy bingo. It's clear to me that students are eager to get out, so I am excited that we can create engaging programming for them," said Cameron. 
Cameron says that her work during OWeek 2022 provided her with experience that allows her to stay motivated to work for and with students to create fun and engaging programming.
Even if you do not listen to country music, Purple Boots is for you. It's a great way to hang out with friends or even meet some new ones under the music and charm of country. "Being completely candid, I'm actually not the biggest country fan – which actually became something I utilized when planning. The goal of this event is to make it so much more than a concert – the goal is to make this a country experience. Meaning if you're not the biggest fan of country music… come hang out with me! We'll have plenty of activities to participate in, and who knows – maybe the music will grow on us," said Cameron. 
Purple Boots will not leave you hanging dry as drinks will be available for purchase for students over 19. The event is also giving out free t-shirts with every ticket and free cowboy swag at the event.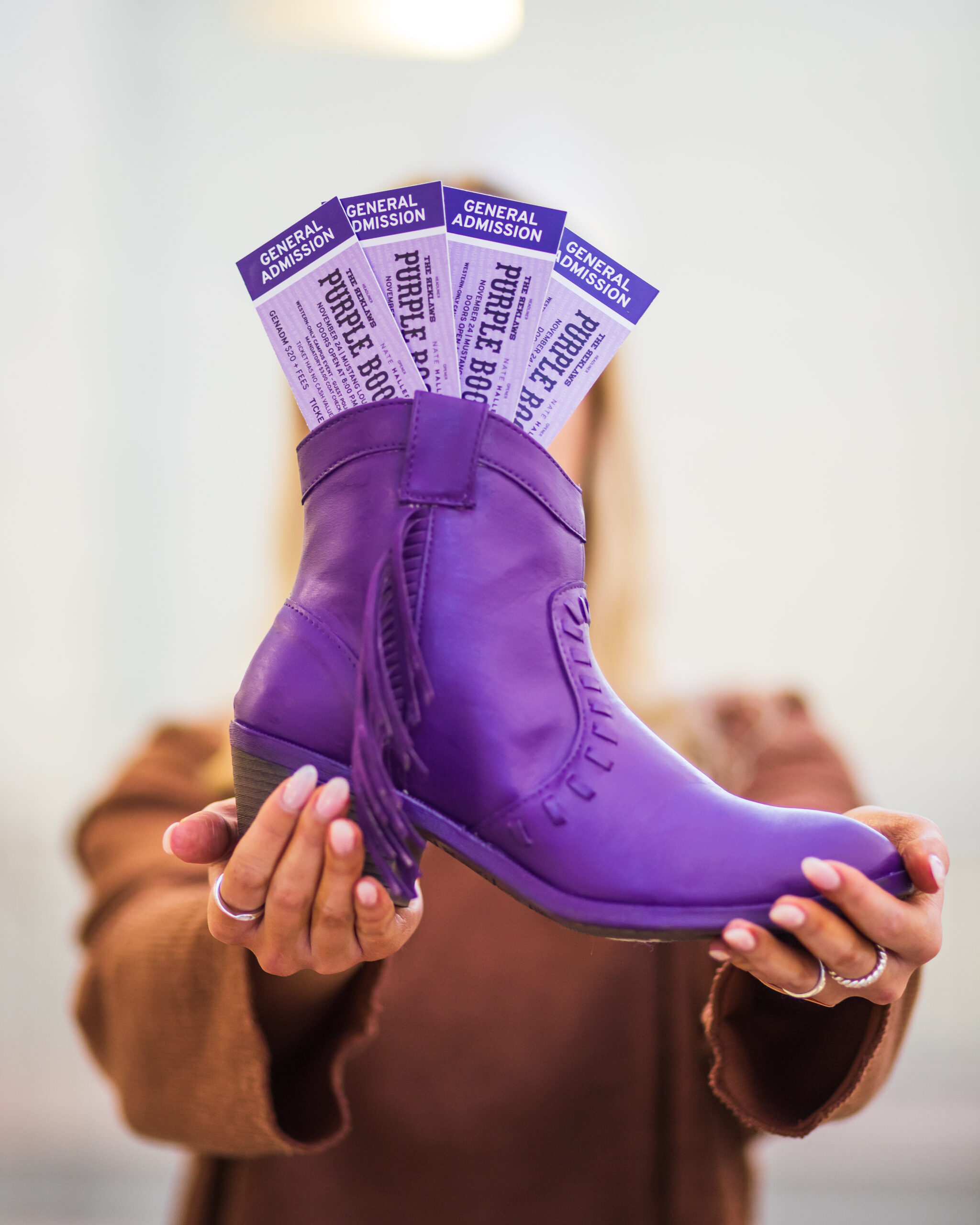 I asked Cameron about her favourite country songs and received some shocking, yet somehow relatable answers, "Old Town Road… kidding! (kinda), The Git Up by Blanco Brown, Broadway Girls (ft Morgan Wallen) by Lil Durk, and Boys 'Round Here by Blake Shelton." 
Purple Boots is an event to socialize, come listen to amazing live country music, grab a drink or two with your friends, and meet some new people on campus. Cowboys Ranch on Wharncliffe Road is great, but it really can't compete with hanging with your friends at Mustang Lounge while Nate Haller and The Reklaws are performing on stage.