By Light Naing
The USC recently attended OUSA's first in-person General Assembly in two years – and it was a smashing success!
The Ontario Undergraduate Student Alliance (OUSA) is an organization representing the interests of approximately 150,000 professional and undergraduate university students in eight students' unions across Ontario, and the USC is one of them. Through substantive, student-driven, and evidence-based policy recommendations, OUSA advocates for student issues to decision-makers in the provincial government.
This year, we approved three policy papers: 1) Tuition, 2) Ancillary and Incidental Fees, and 3) Student Entrepreneurship, Employment, and Employability. I was one of nine delegates, along with three USC executives, who had the great honor of representing the USC at OUSA's conference this year, and I enjoyed every moment of it.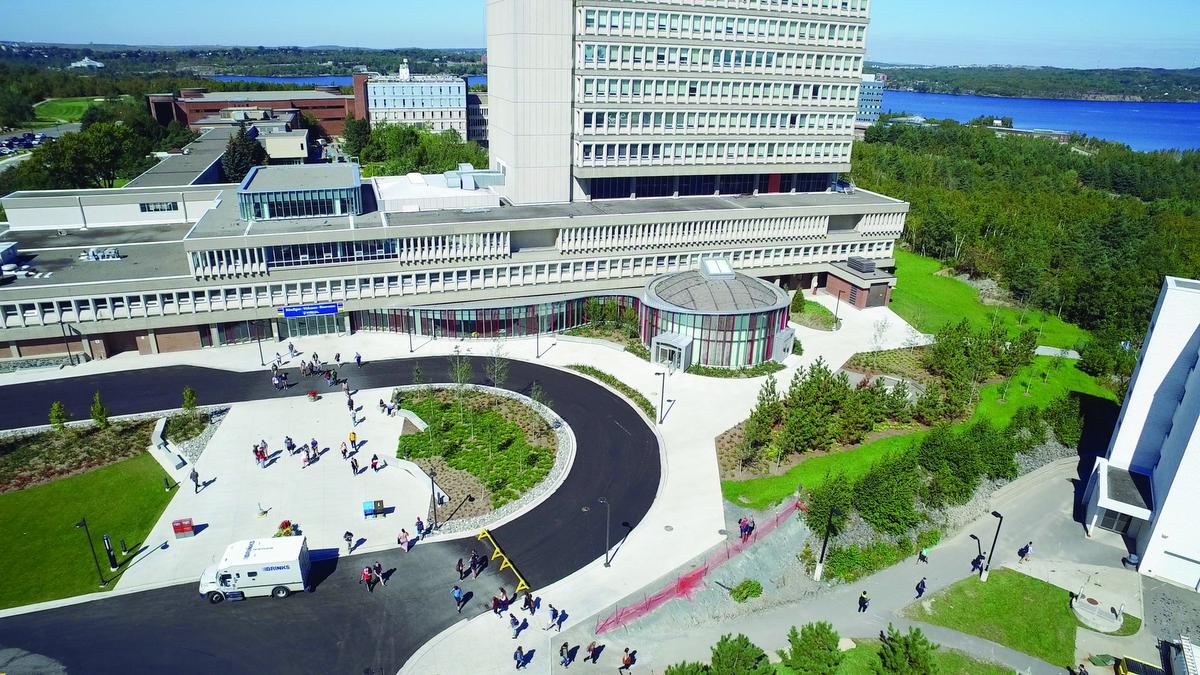 We hit the road at 6:00 am (yes, you read that right) for our trip to Laurentian University in Sudbury. If you don't know where that is, just keep in mind that it's over 6 hours away. That's over 6 hours of Jiya, fellow delegate, saying "So fun and fresh!" at everything. Exciting!
We arrived at Laurentian at around 1:00 pm and let me tell you, Western's campus does not hold a candle to their campus. 
After some much-needed coffee, hilarious ice breakers, and a welcome speech by Eddy Avila, OUSA's executive director (and former USC President!!) our work began immediately. Breakout session after breakout session, we offered feedback on the policy papers, from recommendations on dealing with domestic and international tuition increases to advocating for increased work opportunities for non-STEM programs. A lot of hard work, but also extremely gratifying. We got to meet the other delegates from Ontario universities who got to attend the conference in-person with us: Laurier, Brock, McMaster, Waterloo, Trent, and Laurentian. Queen's, Ontario Tech, and a few delegates from Waterloo joined us virtually as well.
The second day of work went the same: breakout sessions building on edits and suggestions made yesterday and getting to know more delegates. After an early finish though, we got a bit of free time and went to visit the Big Nickel, which seemed to be the most interesting thing about Sudbury. Spoiler alert: it's not as big as you'd expect. At least we got a picture of our president Ethan Gardner "holding" the nickel!
We then came back to the Laurentian campus for a night of pizza and board games with all the delegates and the OUSA team. Manuela, our fellow USC delegate, and I joined Eddy, OUSA's Executive Director, and Octavia, OUSA's policy analyst, in an intense game of Taboo and completely annihilated the competition!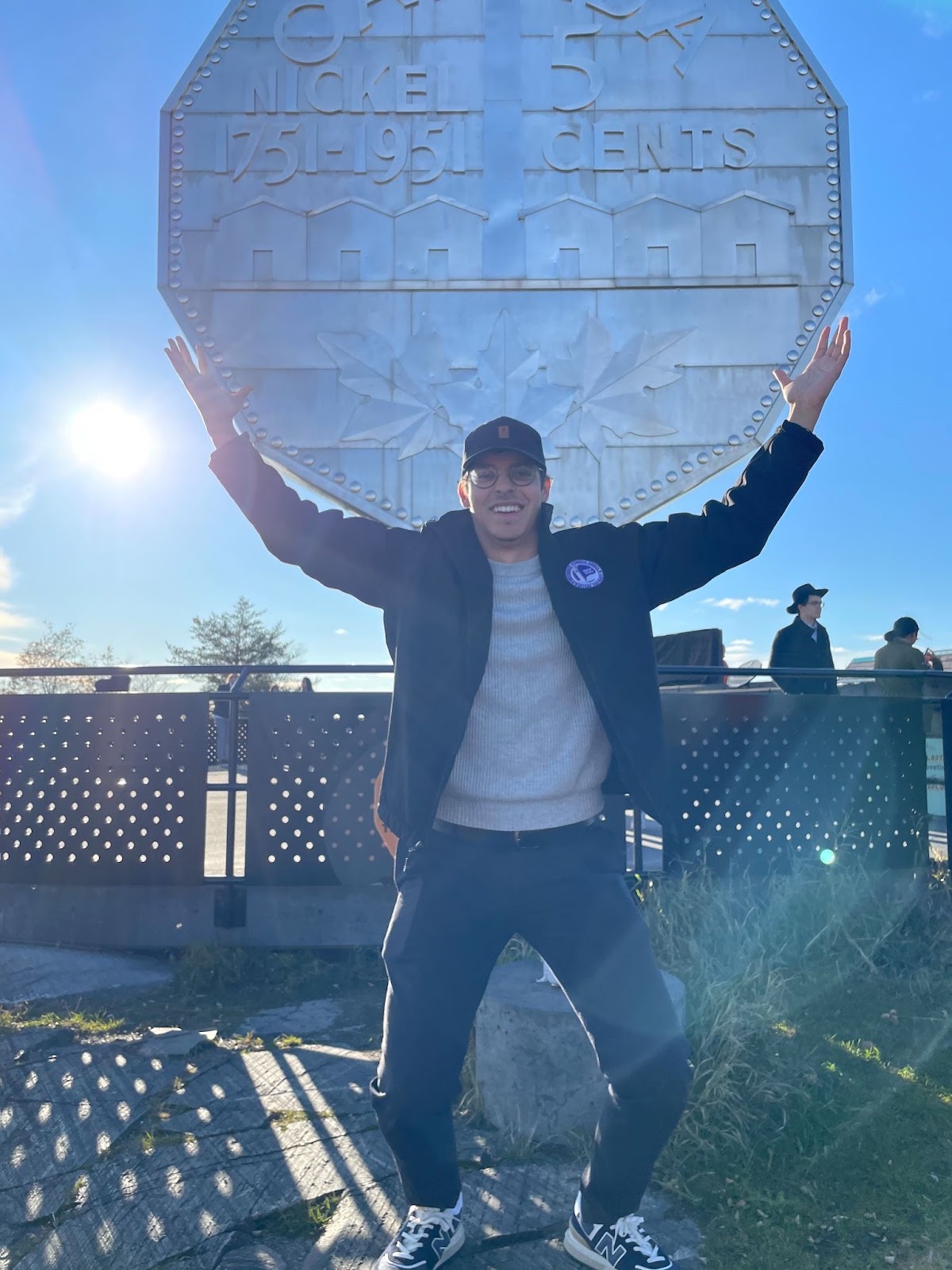 The next day, everyone woke up early to submit final amendments, which sounds simple, but is important for the actual discussion itself. The amendments that we propose are the ones that will be discussed and debated at the plenary, the serious meeting in the room that looks exactly like a Business 2257 class, but with fancier setups.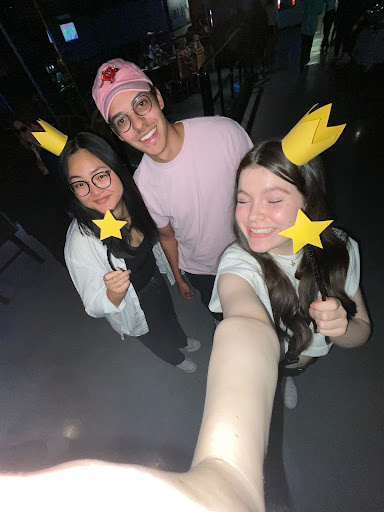 That night, OUSA hosted a fun night of Halloween karaoke, where all the delegates got dressed up while the OUSA team worked on finalizing our amendment submissions and getting ready for the big day tomorrow.
Afterwards, we went back to our hotel (wait, did I mention that all accommodation and meals are paid for by our lovely USC?) and had a good night's rest for the next day, the big day.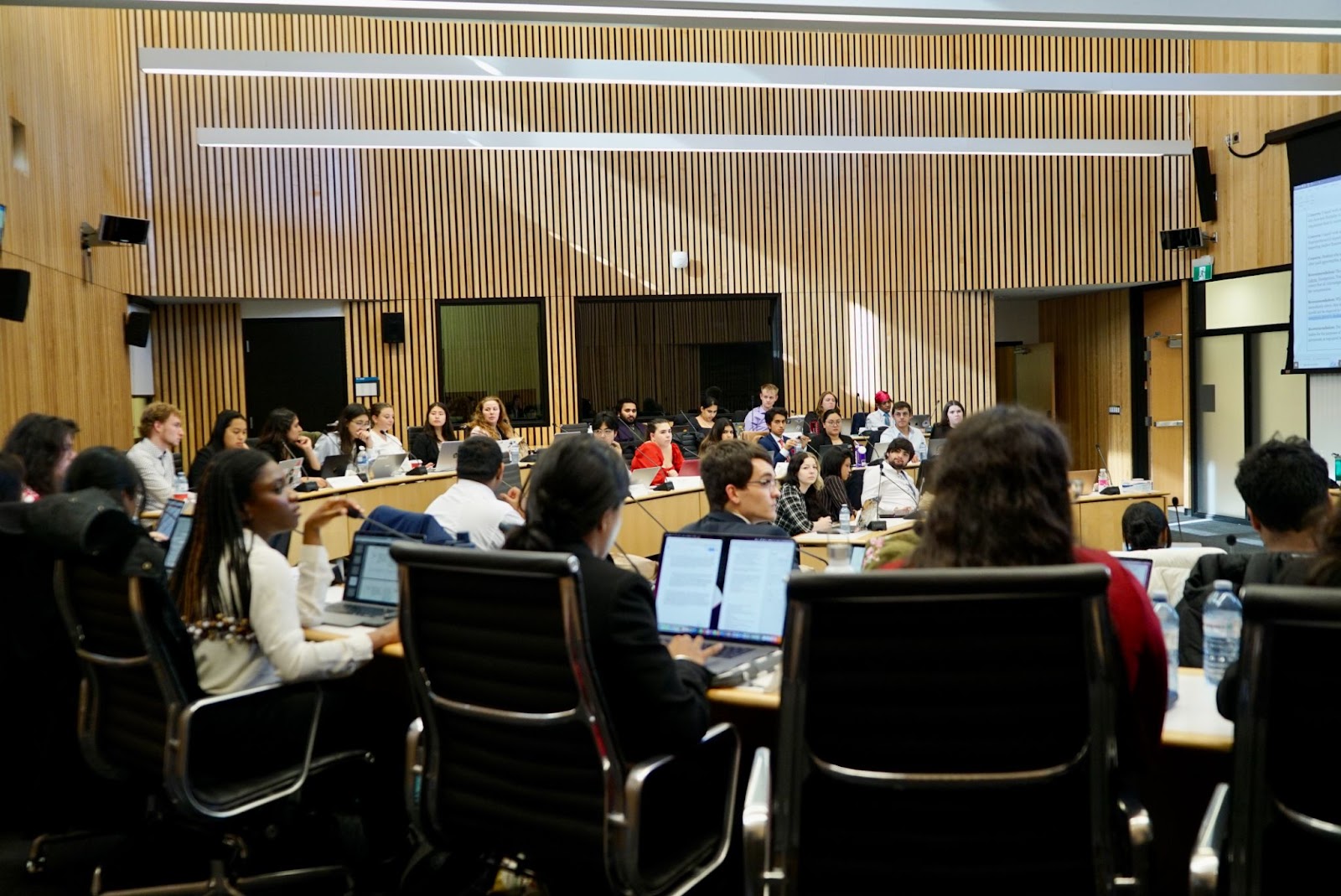 The Plenary
The plenary, the biggest day of the Assembly.
This is where all the final amendments to the policy papers were critically discussed and voted on by the delegates. We discussed increasing transparency for ancillary and incidental fees, eliminating financial penalties for deferred and late tuition payments, international students' educational rights, increasing support for students in work-integrated learning opportunities, and so much more. And mind you, the plenary started at 9:00 am and did not end until almost 6:00 pm. There were so many things to talk about and so many pertinent issues and concerns brought up, and it was just amazing to be in an environment where student voices were the only voices being heard. 
Ultimately, the plenary came to an end. It was sad because we were leaving the place we'd grown to love over the past four days and the people we got to know, but we were happy it was over too because we'd been sitting down in that darn room for the past nine hours.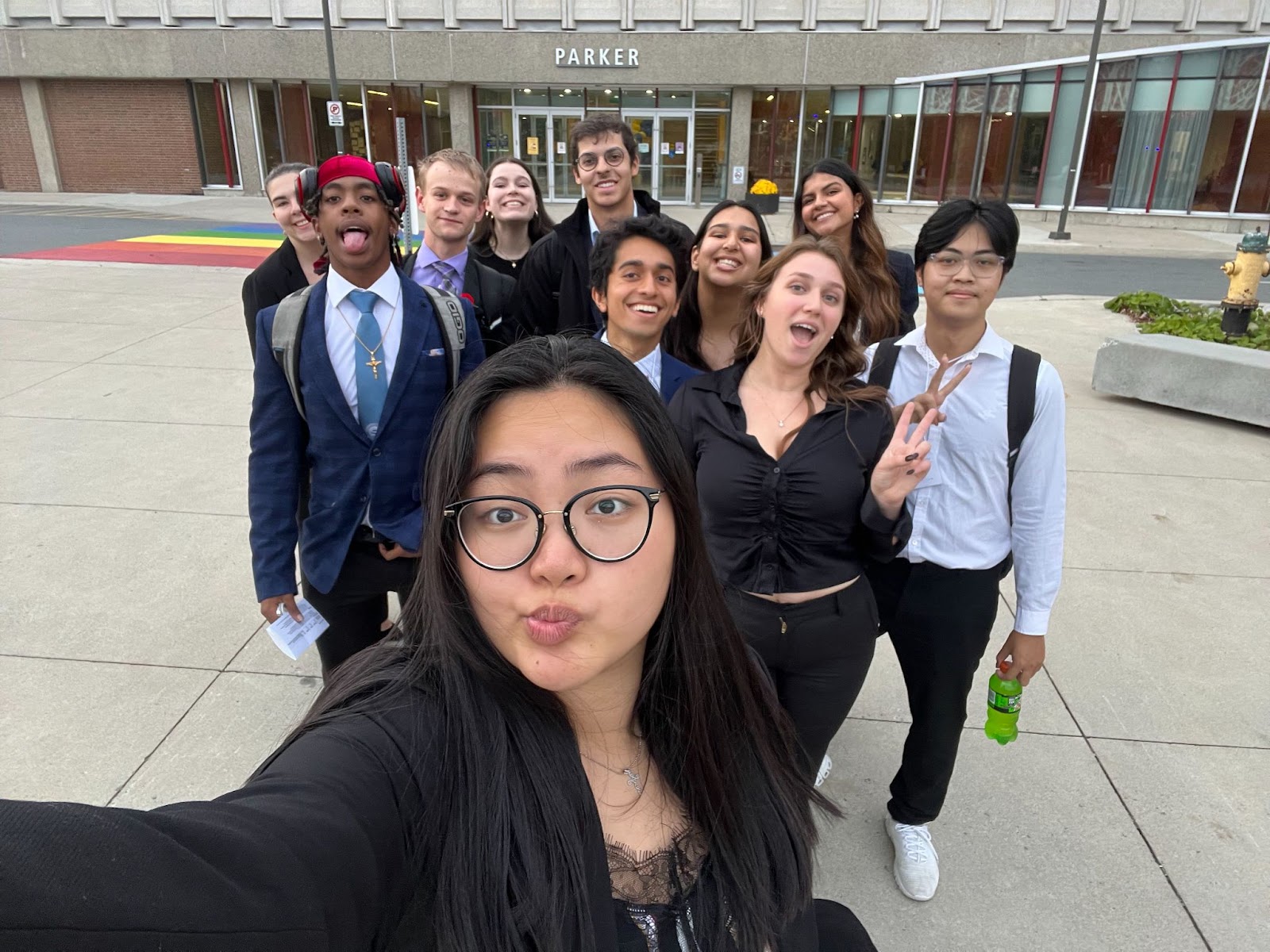 My experience at OUSA this time was just unforgettable, filled with the best of times and the best of people. We approved three critical policy papers on such important topics concerning students and made sure that future provincial legislation will reflect the opinions of our student bodies. We networked with delegates from across the province, shared and exchanged ideas, and pushed for change in something we're so incredibly passionate and proud of. 
I went into this with no prior experience in advocacy and little knowledge in policies and government. I'm not even from Ontario, nor am I a political science student (Peace, Love, FIMS). All I had was an interest and a passion for student advocacy and I had the most fun and meaningful time of my life.
And if you don't believe me, here's some of my fellow delegates describing their OUSA GA experience in 3 words:
"Fun and fresh" – Jiya Sahni (of course)
"Bold, engaging, slay" – Peter Kermack
"Energizing, innovative, vivacious" – Rohan Singh
"Empowering, eye-opening, progressive" – Ethan Gardner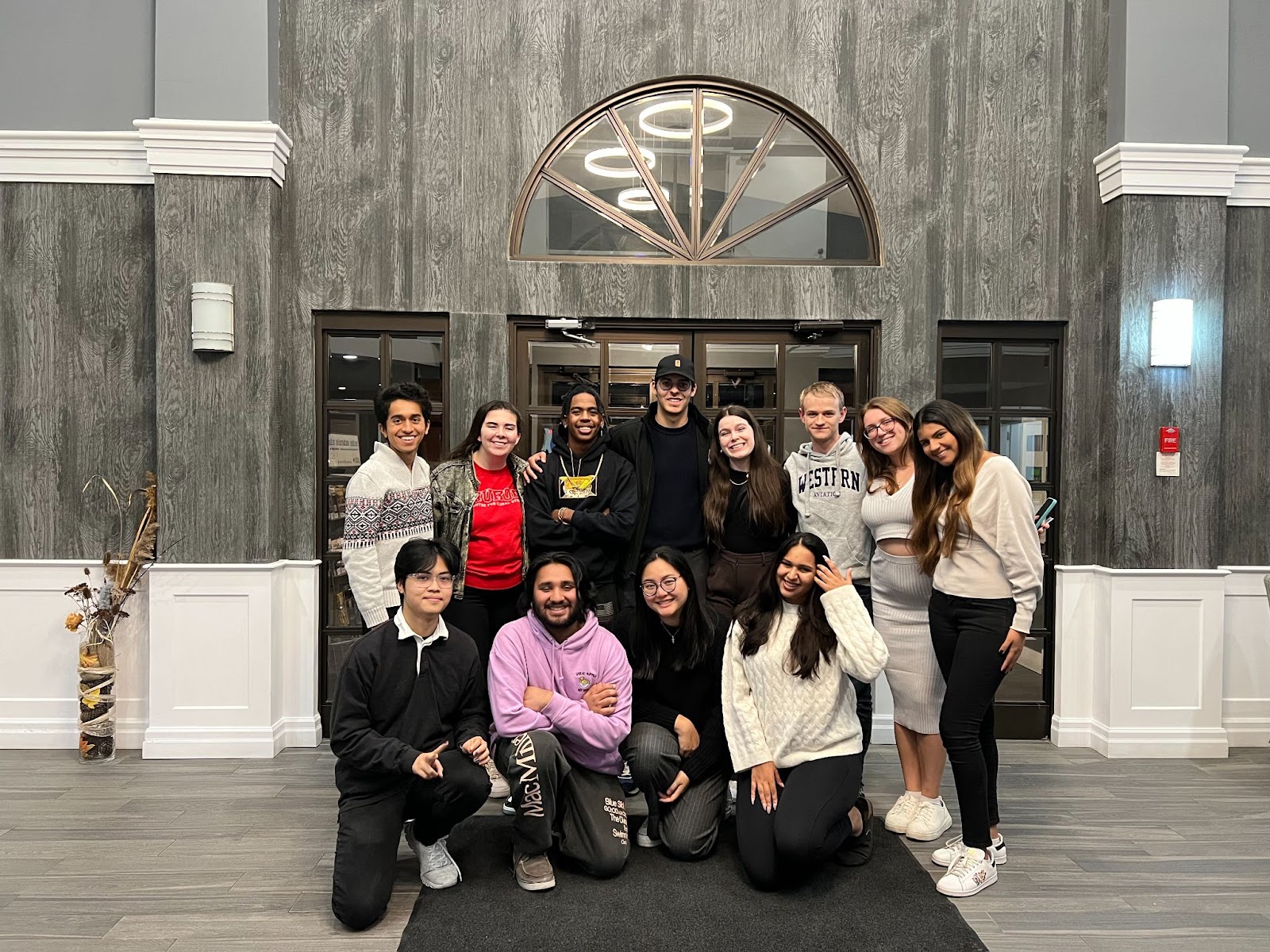 OUSA's next General Assembly is happening this March (at Queen's) and delegate applications will be open close to then. If you're passionate about student advocacy and are even the slightest bit interested in representing your fellow Western students, go right ahead and sign up! I promise you this is an experience you don't want to miss out on.