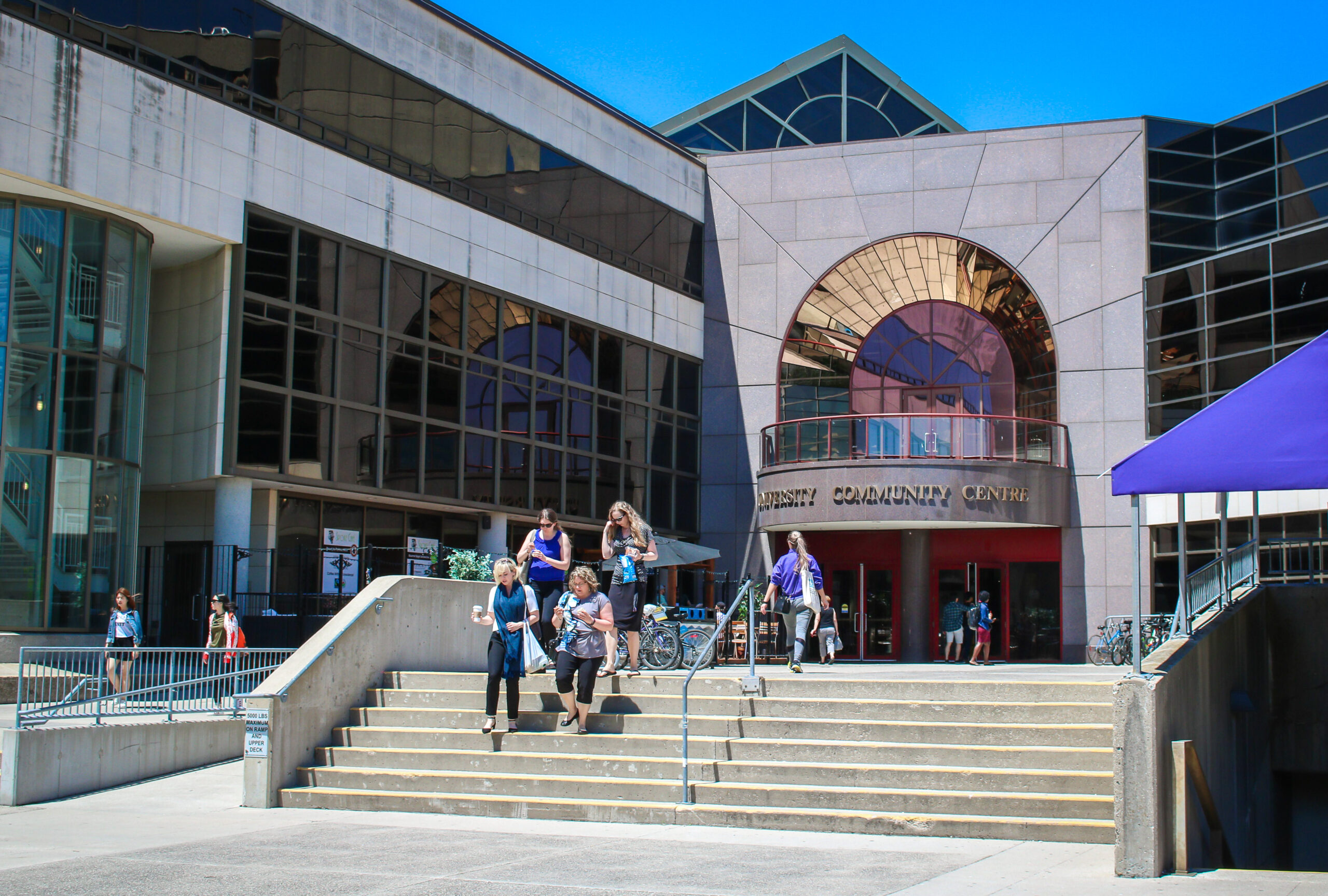 Have you ever had one of those stressful days? The ones that never end? Or maybe you just aren't feeling right and everyone is getting on your nerves. Or maybe, you just need to rant. The Peer Support Center is there to help you. 
The Peer Support Center is a USC organization located in the basement of UCC in room 40. It consists of fellow students who provide non-professional emotional support. The mission of the center is to provide all students with an accessible, welcoming, and accommodating service. It's a safe space for students to express their feelings and concerns. 
Maria Farooq, a fourth year nursing student, has been a volunteer with Peer Support since fall 2021. She decided to join because of the pandemic: "Quarantine was a very isolating time for me. It was then that I truly learned the importance of taking care of one's mental health. I saw the positive impact Peer Support can have on students and wanted to be able to continue to foster a safe environment for other students at Western." 
If you are feeling stressed, anxious, or just not right, visit the Peer Support Center. Every person you will meet within those walls are trained in the model of peer-based support, and undergo continuous training and supervision by staff. The trained students, like Maria, have been through it all, and are there to support you: "I think the peer to peer aspect of our support makes the process less intimidating. It is Western students helping other Western students. It's easier to express feelings or provide a space that is understanding and welcoming."
Don't forget to practice wellness this Reading Week. Although some of us might not be reading, take advantage of this time to nurture your academic wellness and take care of yourself. And how does Maria practice wellness? "Having my daily smoothies, meal prepping, or joining a spin class between school and work helps me create boundaries, so that I don't get overwhelmed."
The Peer Support center is currently closed for reading week, but will re-open at 10AM November 7th. You can walk-in and access their services during all operating hours, Monday to Friday 10:00 AM to 4:00 PM. The Center also provides students with remote access to Peer Support via Zoom.
Peer Support services also runs campaigns, like Suicide Awareness Week which ran in the UCC atrium the last week of September. Keep an eye out on their Instagram page for updates on events and wellness tips.
You matter. Mental health matters. If you need support, it's here for you.