By Eshpreet Aneja
Whether it's going to the annual PrideUSC Pride Ball, advocating for queer-centric issues on campus, or going to your city's annual Pride parade, Pride is a year-round occasion in the queer community. 
Pride, in its definition, means 'to be proud of,' a name most fitting for Pride: a month dedicated to celebrating 2SLGBTQIA+ identities worldwide. Pride is a month of self-love and acceptance for many in the Queer community. It's about celebrating your identity. However, another important aspect of Pride Month is creating community. It's a way for people to look to one another and realize, 'Hey, I'm not alone.' 
Because you aren't, you have this wonderful community surrounding you and, more importantly, accepting you. 
Pride USC's vision and mission is precisely that; to create a safe space that fosters a supportive community for queer students on campus. Vice President of Student Programming Bianca Gouveia is incredibly dedicated to uplifting programs that give students a safe space to express themselves and build community.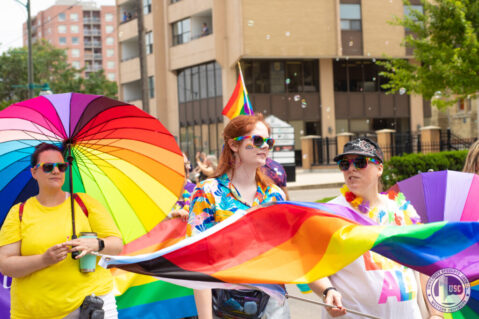 "Pride USC leads programming that is specifically designed and created for queer students. This really helps make sure they feel like they have a place on campus and that they have events and programming that are inclusive to them," said Bianca.  
Bianca also believes that PrideUSC serves a vital purpose in advocacy in the USC. "PrideUSC ensures that whatever happens within the USC, we keep an intersectional lens when it comes to queer folk." 
A big part of the USC vision is fostering community amongst students through the various services available through the USC. 

The queer community has worked so hard to gain the visibility they have today. Pride is about community members and allies coming together and showing solidarity and love to one another against the adversity of the heteronormative world. Especially taking into account that many queer people still face discrimination and rejection from loved ones, coming out can be a very lonely experience. Pride is about alleviating that notion and is a reminder that you have a community to fall back on and support you.
"A lot of university students are leaving their homes for the first time. They've never had the opportunity to explore their sexuality, gender identity or how they really want to present themselves in this world without outside influences." Bianca explains, "I think it's really important that queer students feel like that they have a safe space to explore their sexuality, explore their identity and do so in a way that is really welcoming, understanding and supportive."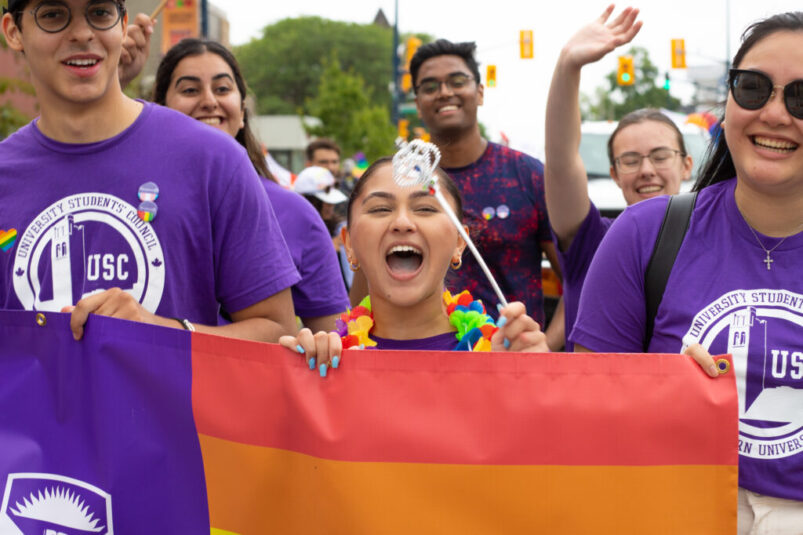 Creating those safe and inclusive spaces and queer visibility on campus through advocacy and programming is also very important to USC. "I'm really proud of the Pride Ball. I think it's a really amazing event," says Bianca. "There aren't a ton of large scale events that happen or have happened in the past that are specifically designed for queer folk and friends and I think that's really amazing. I love the fact that it creates a safe space for people. It showcases the fact that the USC is a safe space for queer people as well." 
While the end of June approaches and Pride month comes to a close, know that USC is dedicated to ensuring that every day feels like Pride for queer students across campus. PrideUSC is dedicated to providing never-ending support to the queer community, and know that we are always here for you.
If you would like to get involved with PrideUSC, don't hesitate to get in touch with [email protected]