By Sara Paulo
In recognition of World Mental Health Day this past October, the USC would like to showcase the dedicated efforts of the University Affairs portfolio. This team has worked tirelessly to highlight the importance of student mental health and overall well-being, emphasizing the significance of these critical issues through policy work and initiatives. 
This year marks the renewal of the USC's mental health policy paper, a comprehensive review and reconstruction of the paper, with the aim of identifying areas for enhancement or adjustment to improve the student experience. However, what exactly does this process entail? For many, the intricacies of policy writing may be unfamiliar and complex. Maria Farooq, the Vice President of University Affairs, offered to walk me through this process and provide students with the behind-the-scenes of writing a policy paper. 
Farooq explained that the initial phase of revising the policy paper revolved around selecting a primary focus. Given that the last update to the policy predates the COVID-19 pandemic, addressing the post-pandemic challenges for students and gaps in the paper became a key objective for the portfolio. "The team convened for a brainstorming session, where we collectively conceptualized our ideal mental health world," said Farooq. While they did this, the USC research team was hard at work producing relevant recommendations to reflect the current mental health climate. 
In an effort to then understand the ideal mental health world of Western's students, Farooq's team organized a four hour focus group with randomly selected participants. During the focus group Farooq facilitated discussion in which participants expressed their input on the best possible outcome for their mental health future. The focus group yielded what Farooq described as "a whole volume of recommendations from the focus group and research team to work with." After recommendations were compiled, the team began the challenging work of drafting the policy paper. 
Drafting a policy paper encompasses many other important prospects. Narrowing down the points to make the policy paper focused and effective became one of the most difficult phases for Farooq's team. Seeing the variability within their current data, Farooq and her team decided to leverage World Mental Health Day as an opportunity to consult more students on campus.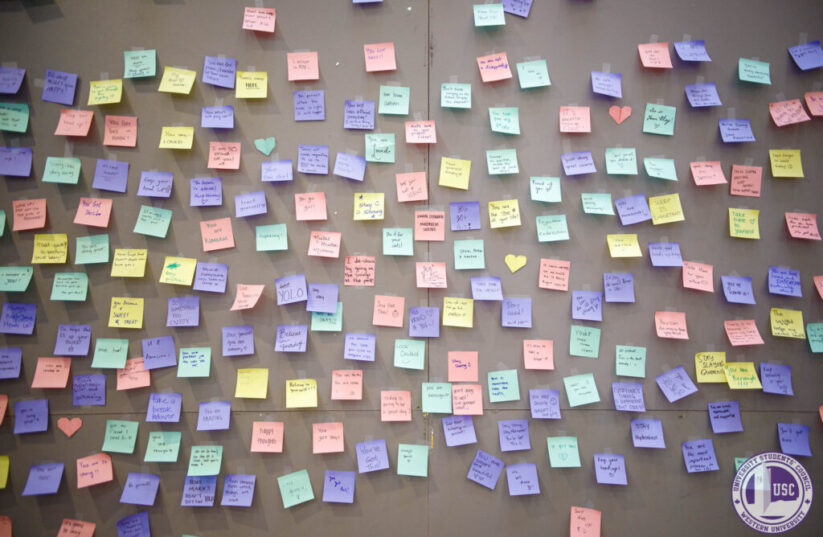 On October 10th, Farooq's team organized interactive booths in the UCC atrium to commemorate and promote mental health awareness on campus. These booths included a peer support booth, a post-it note wall for sharing encouraging messages, and a policy paper booth featuring a spin-the-wheel activity with various mental health-related topics. Students could provide feedback on these issues whenever the wheel landed on a specific topic. These activities not only aimed to foster mutual support but also provided insights into students' mental health status and needs. 
When asked to reflect on why World Mental Health Day matters, Farooq referenced her personal experience. As a recent nursing student, Farooq has first-hand experience working with those suffering from mental health issues in her hospital placement on the mental health floor. "I saw how it can get really bad," Farooq expressed "The lack of support often resulted in unfortunate situations like running out of beds and long wait times for psychiatric support. It's definitely an area that needs some TLC from a policy advocacy standpoint."
Since her time at the hospital, Farooq has taken her skills of advocating for patients and is directly applying them in her work with her first policy paper of the year. When it comes to advocacy, Farooq believes that while World Mental Health Day serves as a valuable reminder to check in on oneself and others, it's something that should be celebrated and observed every day. "It is as simple as checking in on one another and asking how it is going," she said. She also added that small acts like this serve as primary prevention in worsening mental health situations. Drawing from personal experiences, student feedback, and the success of World Mental Health Day events, Farooq's team is motivated to craft the next mental health policy paper with a lasting impact. The hope is that the longevity they aim to achieve will proactively address challenges for the next three to four years.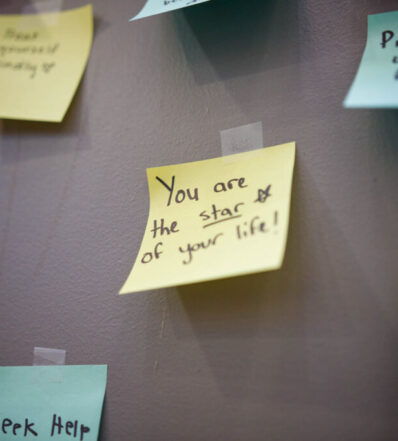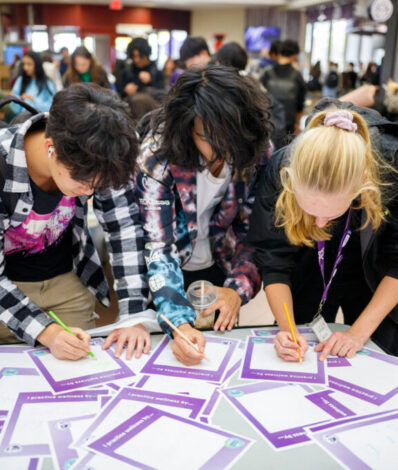 When asked about advice for those interested in advocacy and impactful policy writing, Farooq explained that "each policy paper is unique and requires a different approach." She suggests that thorough research is crucial in creating a policy paper that is representative of all those it impacts. She also emphasized the importance of approaching the process with an open mind and enjoying the journey. Since World Mental Health Day, the University Affairs portfolio has been actively in the process of rewriting the policy paper, with plans to present it during the upcoming USC meeting, where counselors representing all faculties will vote for its ratification. While the changes are still being finalized, the team's goal is to ensure the new paper addresses practical and attainable issues, such as improving access to mental health resources and enhancing support for students with diverse religious and cultural backgrounds.
"My hope for this paper is that by the end of it, all students feel like they've been given a voice in our mental health advocacy. It's a very important, very real issue on our campus, and I am committed to ensuring that our students are heard. Because, as we say at the USC; students have the power to change the world."