Menstruation: it haunts your dreams and shows up at the worst times possible. Walking around campus, running to class, standing in the Spoke line, or even during your presentation, it's bound to happen. The feeling of uncertainty and panic starts to set in: do I have a pad? Did I bring my tampon today? How do I start searching my rabbit hole of a bag for one small product? 
Menstruating individuals experience the challenge of anxiety and ongoing struggle to purchase accessible period products. Menstrual equity is a continuous battle; a recent survey displays that 15% of people with periods in Canada have struggled to get menstrual products and are worried about their ongoing ability to afford them; and 35% have had to sacrifice something else in their budget to afford menstrual products. 
The University Students' Council is always advocating to make campus a more accessible place for students. And it starts with free the dot. 
 Vice President University Affairs, Lauren Jarman, spearheaded the bathroom dispenser rollout of the free the dot. campaign as an advocate for menstrual equity on campus. The campaign also allocates menstrual products to Food Support Services and numerous faculty councils.
"For me, menstrual equity means continuing to break down barriers that previously had so much stigma around them. Growing up I certainly experienced it. But now, it's also about creating a more inclusive space for everybody who menstruates," said Lauren. 
The USC has recently pushed the free the dot. campaign forward, providing menstruating students across campus with free-of-charge, easily accessible period products. Pads and tampons, sourced from an organic and sustainable company, are available in 150 women's, men's, and gender-neutral bathrooms across campus. 
Before signing the contract to start installing menstrual product dispensers, Lauren had been working on free the dot. for eight months, including consultations with different companies and hours of intensive research. Lauren has also been involved with product evaluation to ensure that the company's goals align with the USC's vision of an accessible campus.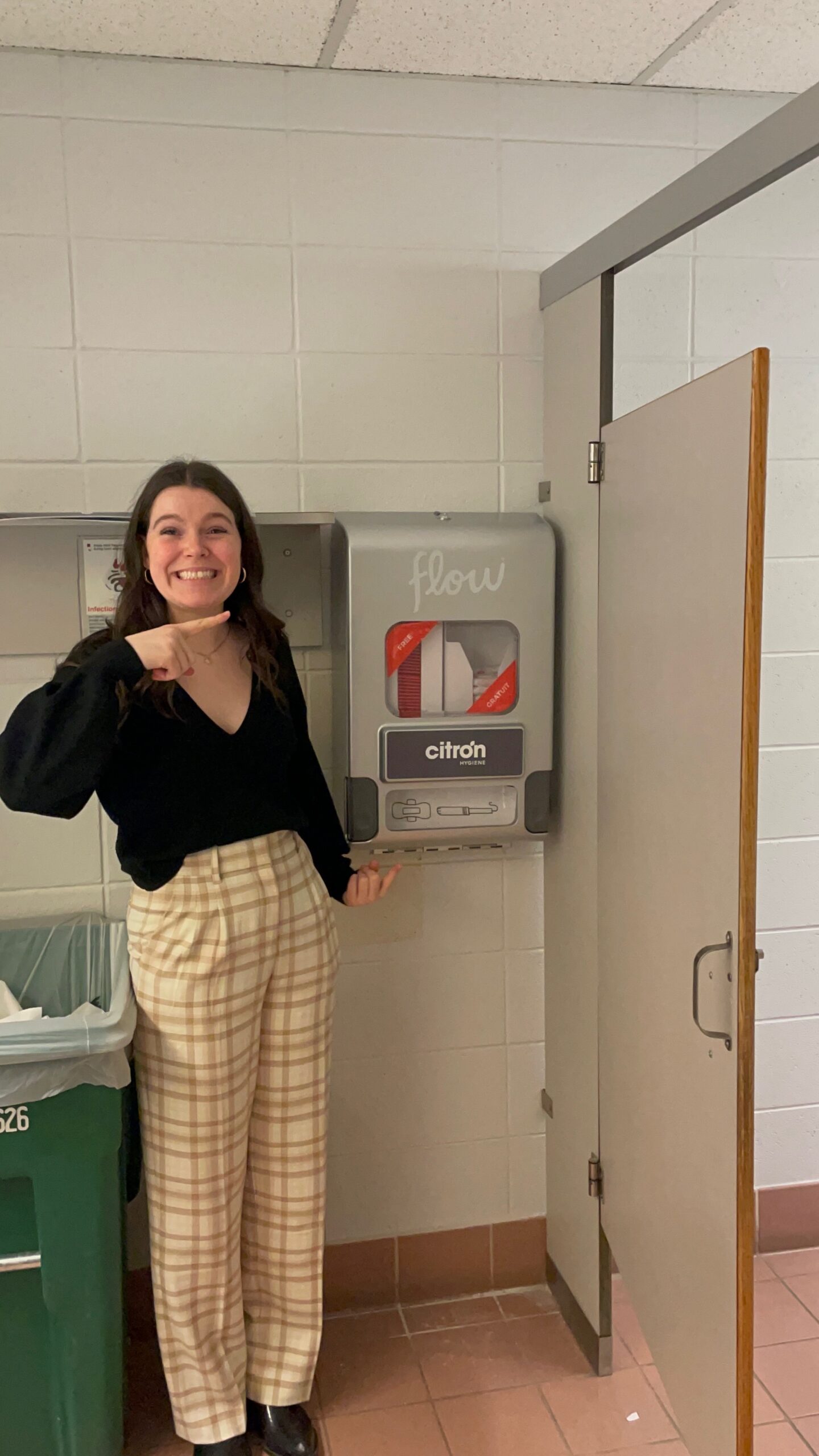 "If there is an emergency, there has to be something there for them, and through this campaign we can deliver that necessity to students," says Lauren. 
Lauren argues that period poverty intersects heavily with gender inequity: "If you can't talk about something that is naturally human, it will be impossible for us to have conversation about anything else related to gender equity. Be an ally, be educated on what menstruation means. If there is no visibility, we can't talk about it, and if we can't talk about it, we can't fix any problems."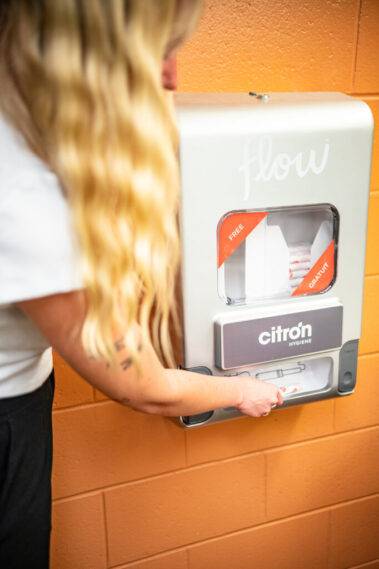 In her position as Vice President University Affairs, Lauren has worked continuously to bring the conversation of menstrual equity to Western administration, including presenting to Facilities Management, the Provost, and Deans of several faculties. 
"It took a team to make free the dot. come to life," said Lauren. "Shoutout to my partner in crime, Cameron Cawston, for working closely with Food Support Services to ensure menstrual products are available to students as this campaign takes off. I'm also grateful to Florentine Strzelczyk, our wonderful Provost, who within her first couple weeks at Western came onboard to support free the dot." 
Lauren also thanked our student body "for never being apologetic for who you are, never being afraid to raise your voice for something that is important to you."
She also encourages students to apply to work for the USC in the coming year: "You already have the toolkits you need for these positions, you already have the skills you need to be in these spaces – because these spaces were designed for you."
Applications for Coordinators, Associate Vice Presidents, and many more USC positions close on Monday, March 27th at 11:59pm. Apply to become the change, because you, as Lauren says too, have the power to change the world.