You may think that the Mustang, or even the Goose, is the perfect star to represent Western. However, many would argue that one man with an acoustic guitar outshines both of them; Rick Mcghie. Rick's Wednesdays at the Spoke – and Thursdays at The Grad Club – have been described as "a rite of passage" or "a tradition" by the Western community.
Rick McGhie, now 73 years old, arrived at Western in 1970 to pursue a science degree. However, before starting his own academic journey here at Western, Rick often frequented campus to listen to some acoustic tunes. When he stepped foot on campus; this time as a student, he knew that he and his guitar had to play the Western stage. Within a week of being a Western student, Rick and a few other Mustangs had already managed to put a band together, called "Every One of Us", later renamed to "Homespun". Homespun played at The Spoke on Fridays and Saturdays, which led to more London gigs, eventually leading to full-time traveling gigs.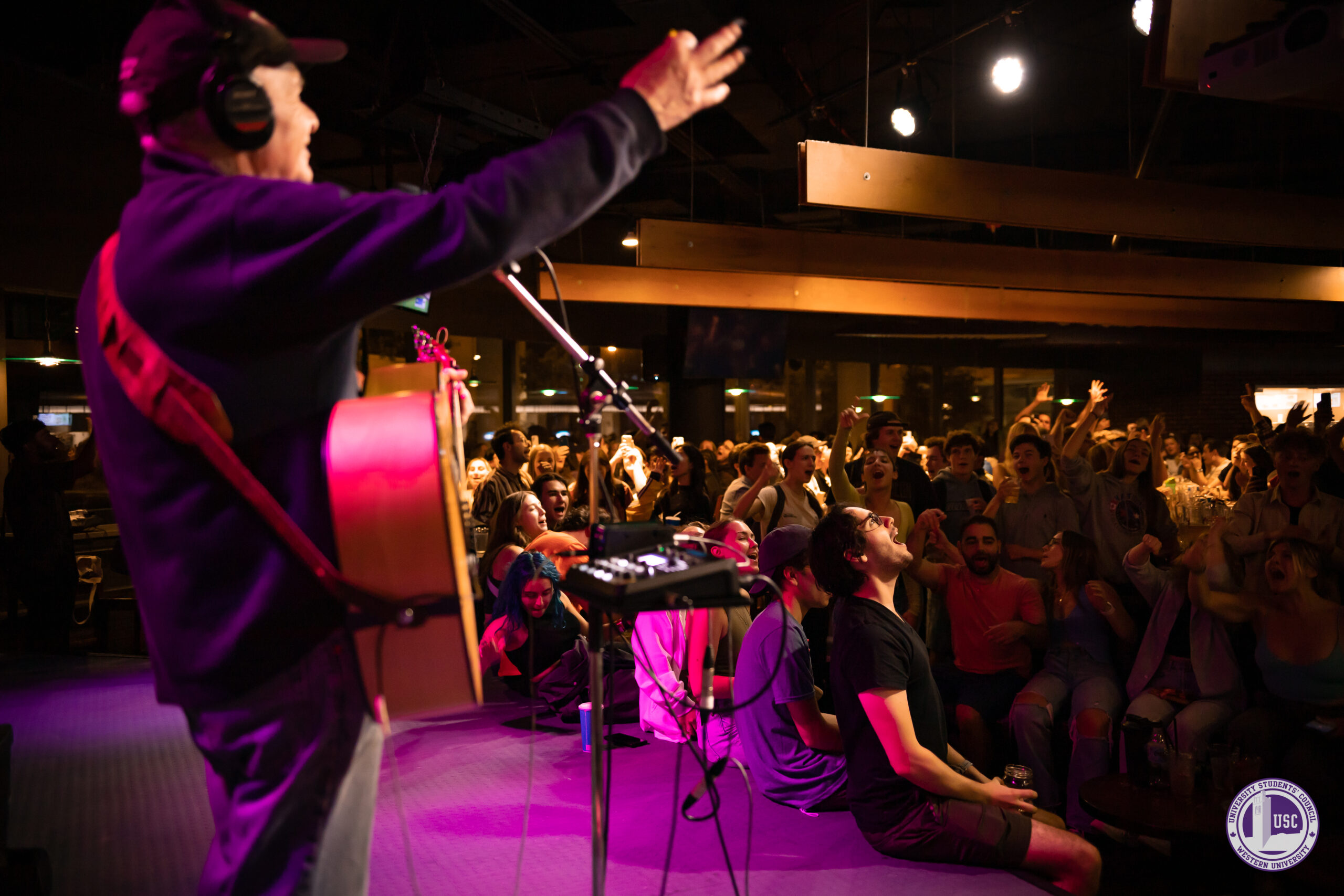 Fame and life on the road is a dream for some, that was not the case for Rick. In 1975, Rick decided to leave Homespun and try his hand at a solo career. What happens next… is history. 
While we would argue that Rick's Wednesdays at The Spoke were his most iconic shows, he did much more than just that. For a while Rick had regular Sunday and Monday slots at Ceeps, played Thursdays at The Grad Club, performed at special events for faculties, and even played the wedding of two Western grads who first met at one of his Spoke shows.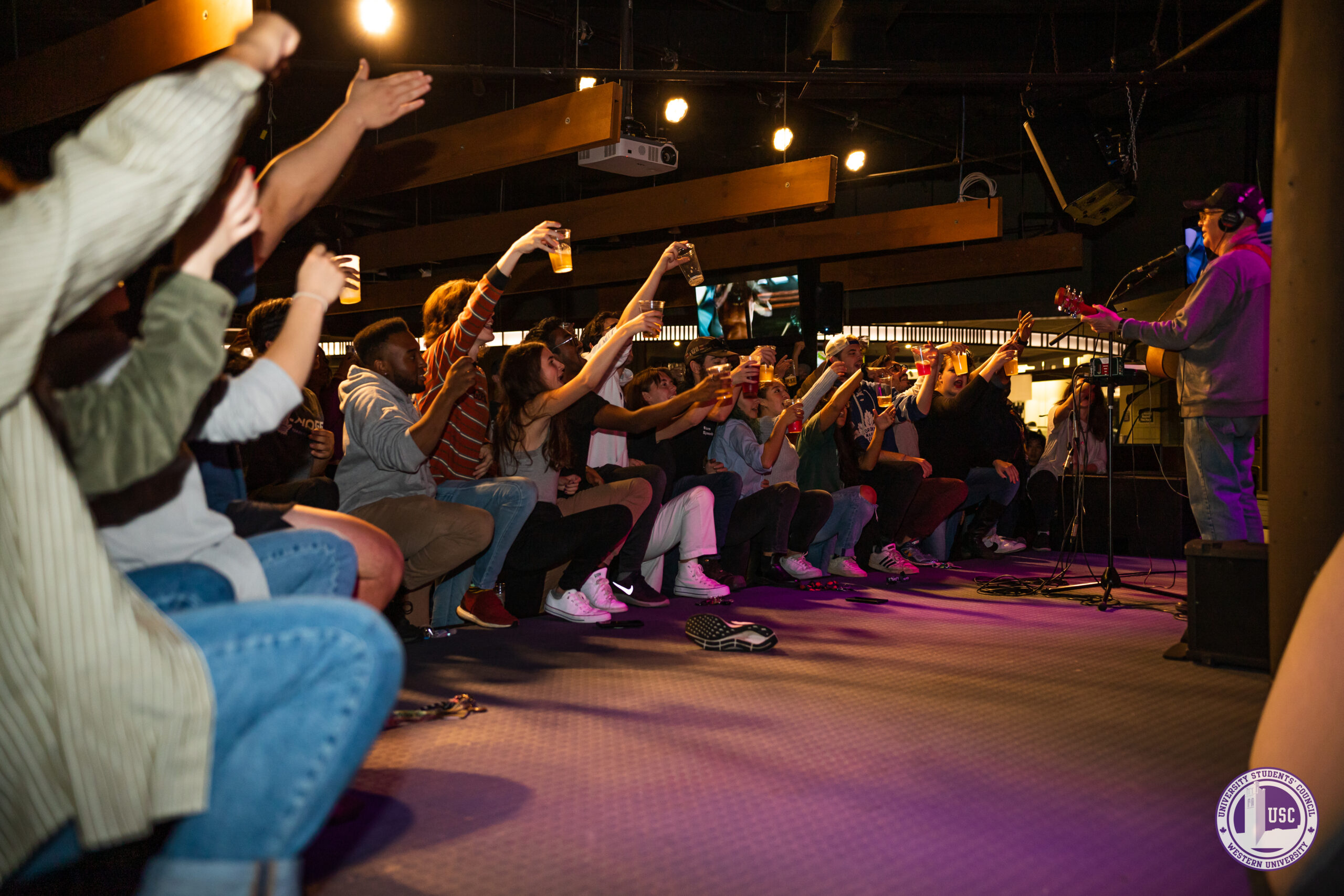 Rick has said that no matter how many times people say "I remember seeing you at The Spoke when…" it never fails to amaze him. He has been recognized across campus, and even across the country. In 2009, Western University took him on a tour out west to see more of his fans. It's incredible to think how far an acoustic guitar and a passionate university community can take you.
As we bid farewell to this iconic era, we're thrilled to announce that Rick McGhie will grace The Spoke's stage for one last unforgettable, free, 19+ show. Join us on September 22nd from 7-10 pm for a musical extravaganza like no other!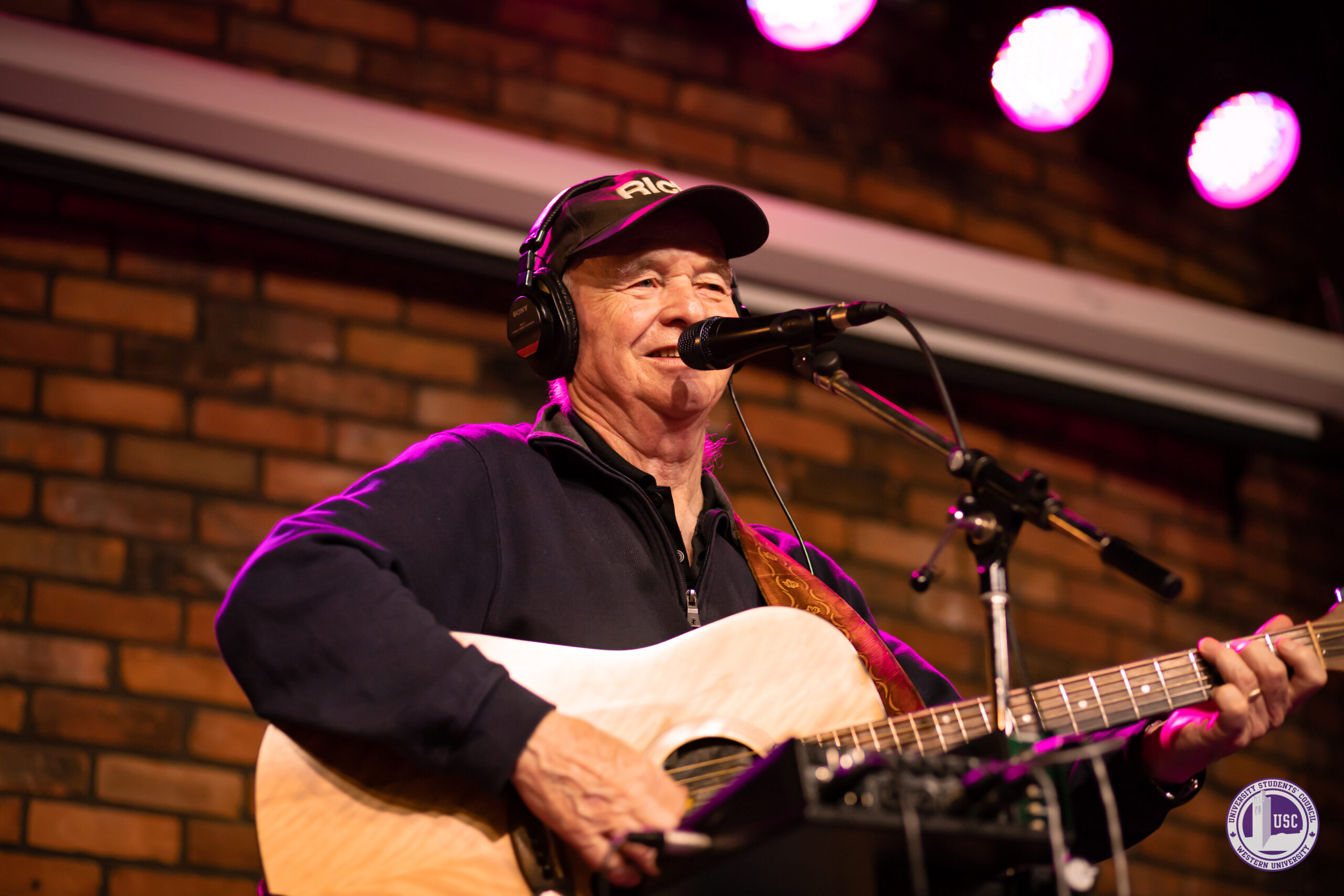 This is not just a farewell; it's a celebration of our very own Western legend and the end of his long-standing tradition as he retires from The Spoke stage. Expect nostalgia, heartfelt melodies, and an atmosphere that's nothing short of magical. Don't miss out on this historic event.
Let's make this show unforgettable. Let us all raise a toast to the incredible legacy of Rick McGhie!